Enable delivery of tailored care
We aren't just about reducing paperwork and time spent on admin.
Healthcare professionals also want quick access to data that enables the delivery of tailored care.On The Mend is an innovative digital platform bringing timely insights to clinicians, ensuring they are more responsive to the flow of patient care.
Manage
Our patient dashboard lets you manage your caseload effectively with quick and easy access to individual records. Send and receive patient sign up requests in just two simple steps and improve clinic productivity.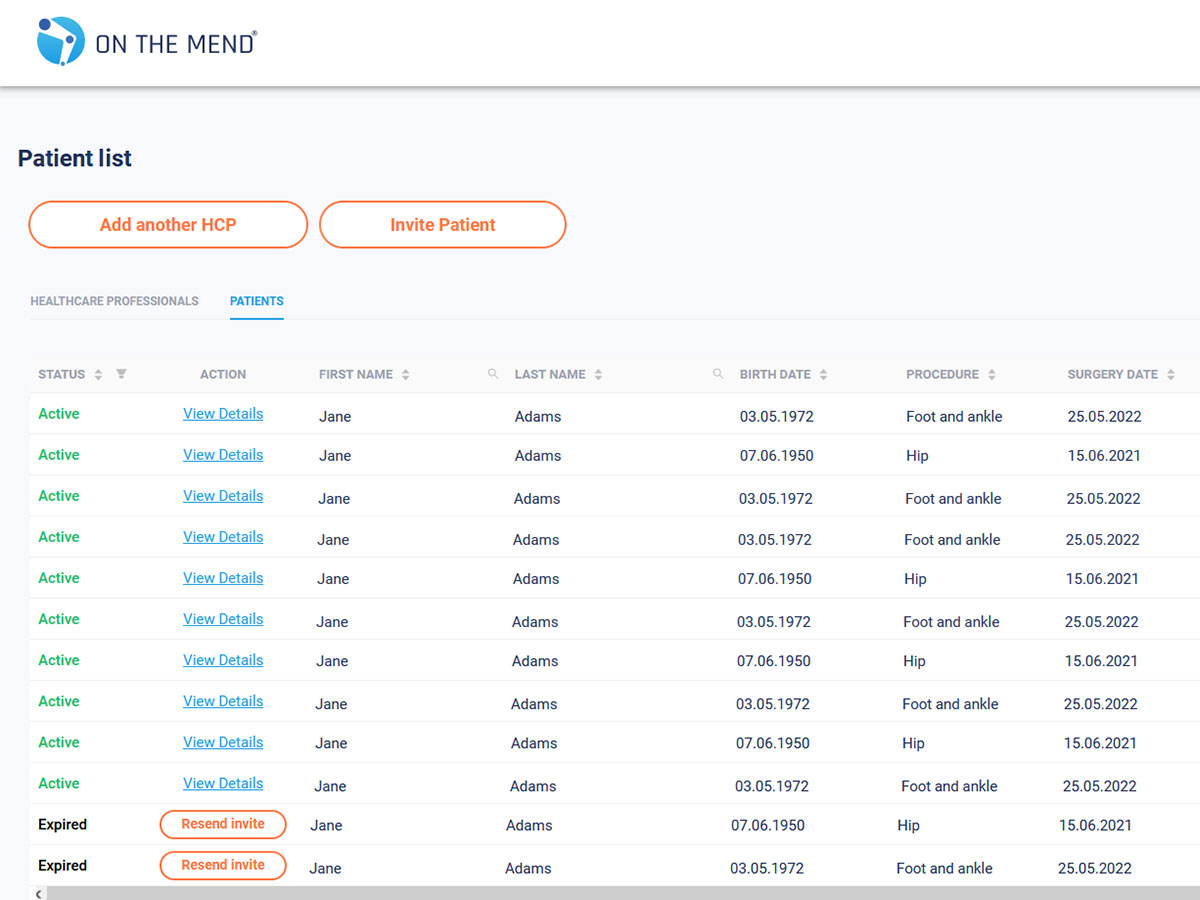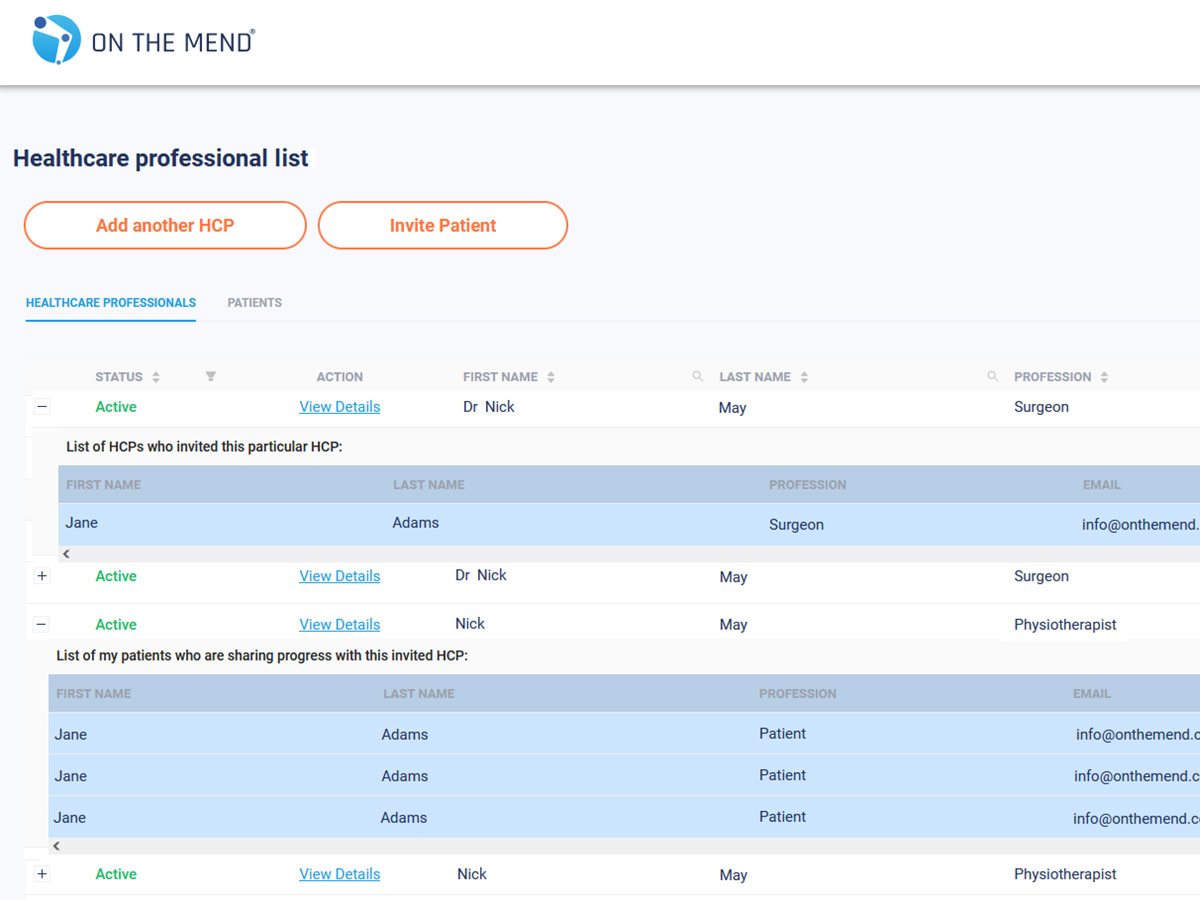 Collaborate
Invite other healthcare professionals to join your rehab team and ensure continued support for your patients. Control the flow of patient data by having direct line of sight on where invitations have been accepted.
Analyse
See how your patients are engaging with their exercise plan pre/post surgery, with a detailed breakdown available by exercise and over key timeframes. Step count and exercise completion data gives unique insights into the overall impact of your treatment.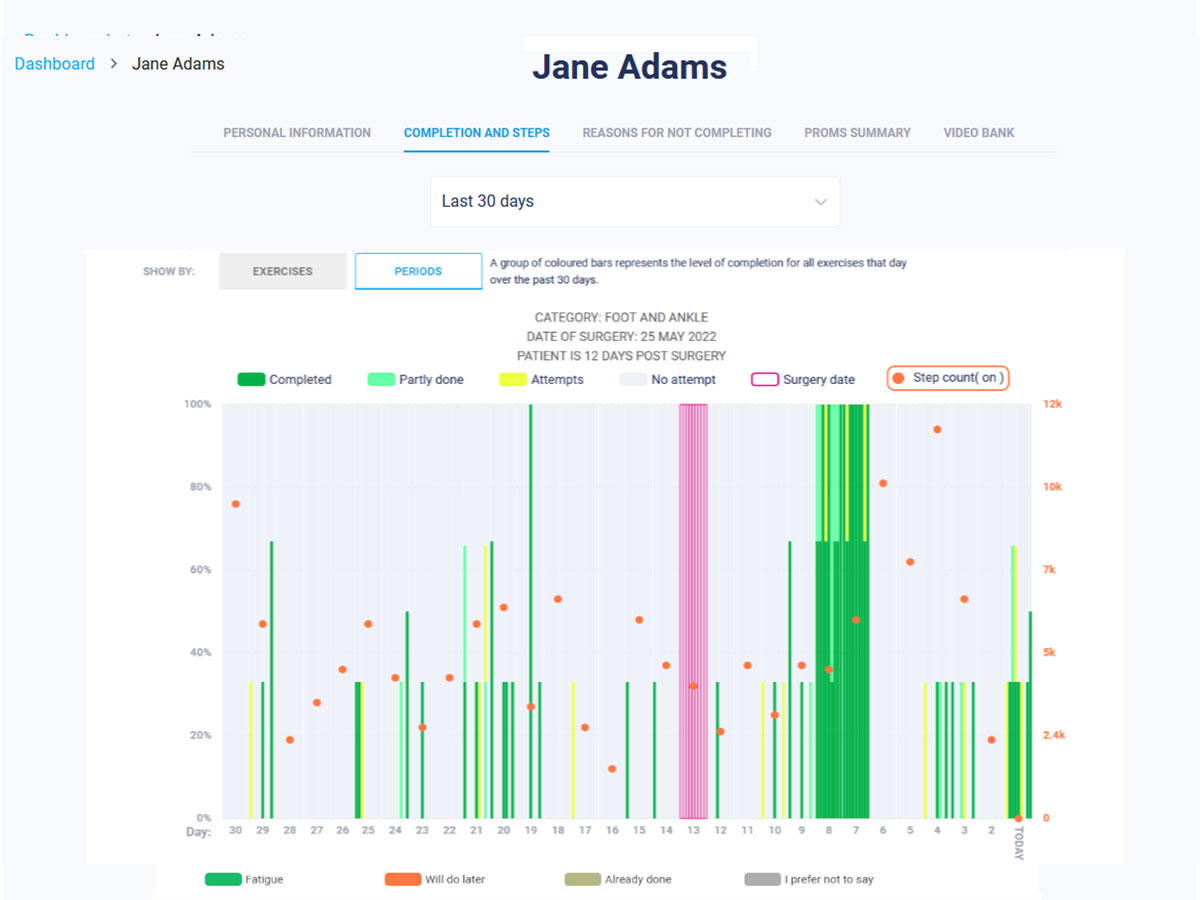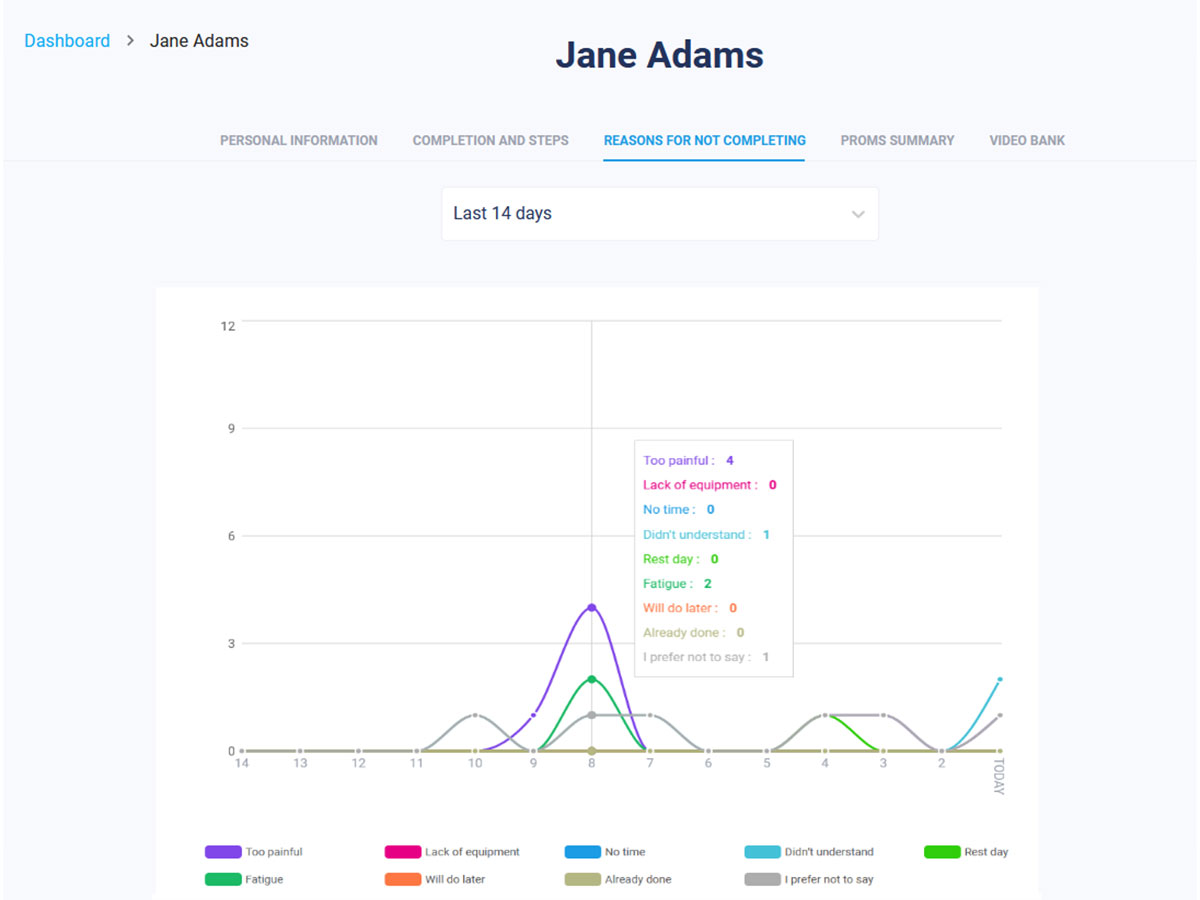 Adapt
Reasons for not completing an exercise are an opportunity to learn where your patients are facing the biggest hurdles. Use this data to adapt your plan to meet their needs.
Measure
Validated questionnaires allow you to measure progress on health outcomes against industry standards. Easy export of this data streamlines the approval process.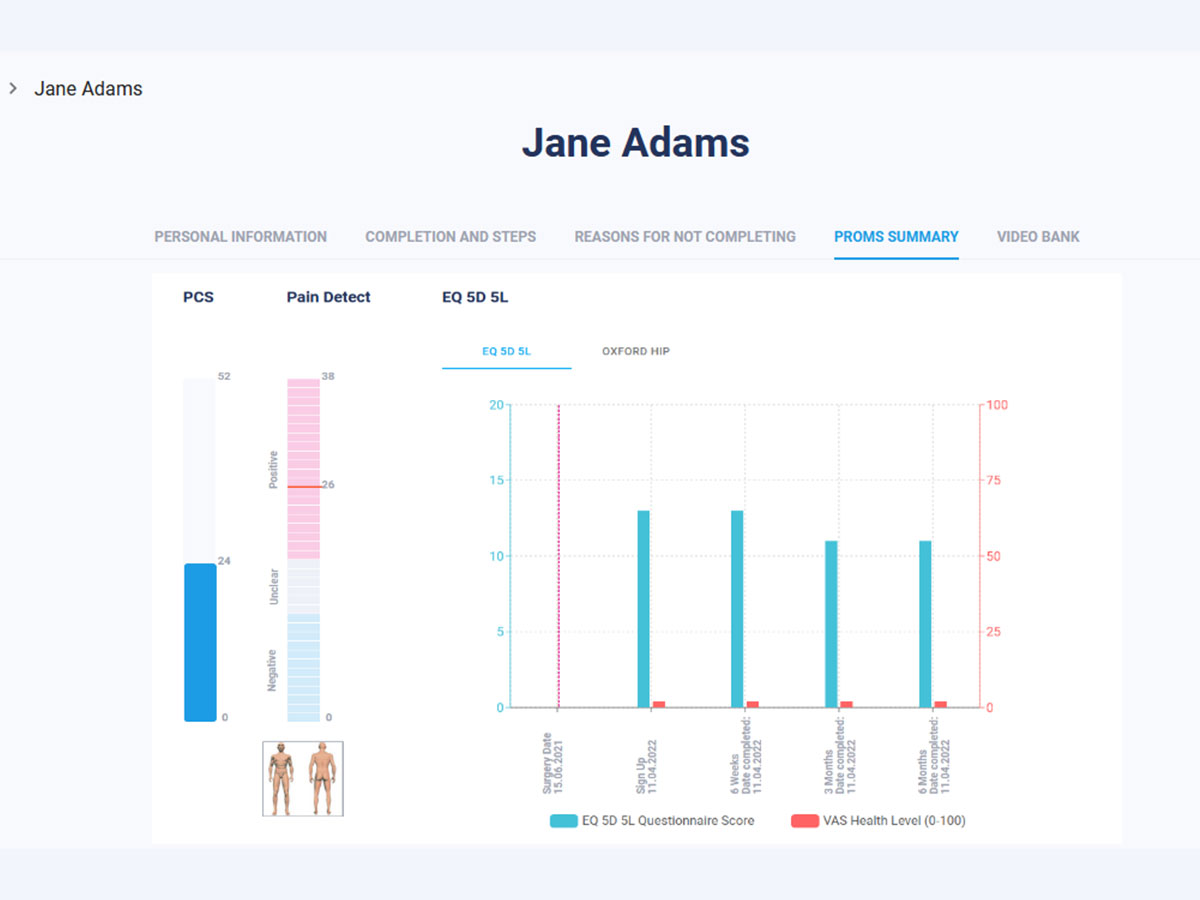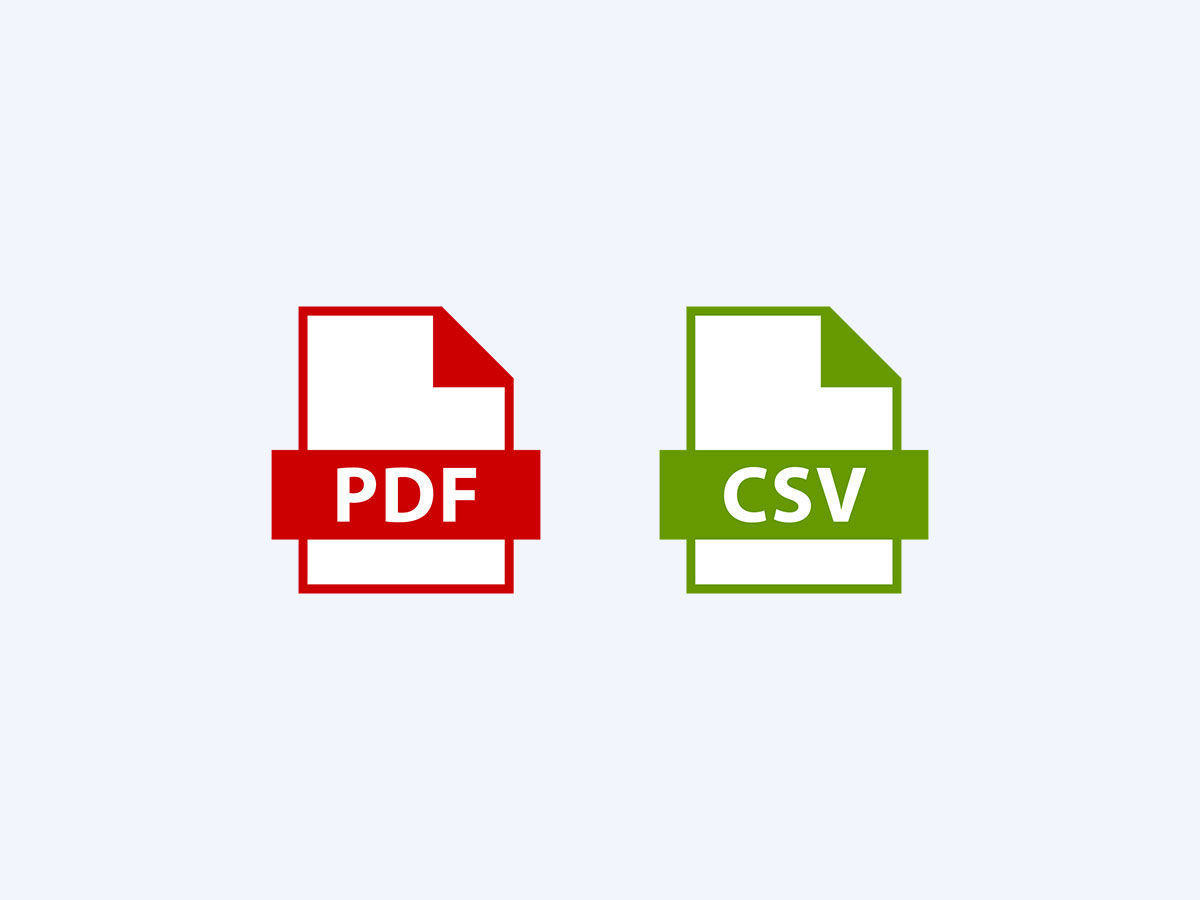 Download
Exporting data on your patient makes our platform interoperable with existing systems, streamlining requests to continue treatment.